BlueArk Challenge: fostering innovation in water management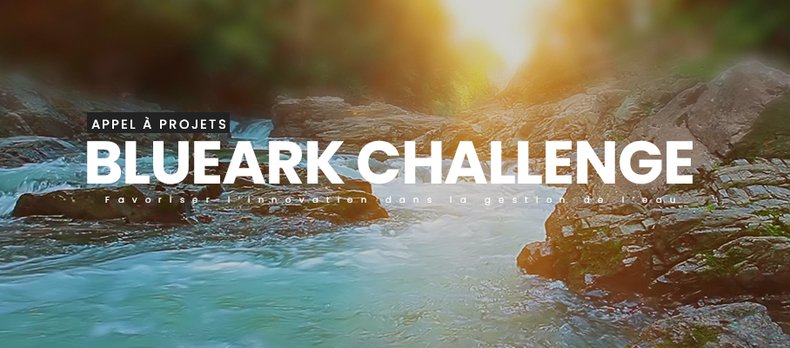 Organised together by the Innovation Hub BlueArk Entremont, The Ark and ALTIS, the BlueArk Challenge is a call for projects, which aims to solve water management challenges using open innovation methods. Ten or so problems are detailed on the BlueArk Challenge website. Engineers, companies active in the field and any other actor who thinks they have a suitable solution are called upon to propose their solutions by 15 December. A jury of experts will select the five most relevant proposals, which will be awarded CHF 10,000 cash each. The winners will also have the opportunity to co-create their solution with professionals in the field. All information can be found at www.blueark-challenge.ch.
For the second consecutive year, the BlueArk Challenge is presented in the form of a call for projects. The aim is to solve the various challenges related to water management that professionals in the field are facing. To this end, challenges are proposed on the BlueArk Challenge website. They are related to water supply, reprocessing and resource optimisation.
Candidates can submit their solutions by midnight on 15 December. To be eligible, the solution must address one of the proposed issues (at least in part) and an application form must be completed. The applications will then be evaluated according to the following criteria: relevance and added value of the solution, innovative or creative character, technical feasibility, economic and development potential.
Among the applications received, five solutions will be chosen by the BlueArk Challenge jury of experts. Each of them will win a cheque of CHF 10,000 in cash and various forms of support to develop and implement their project. The challenge holders will follow the development of the proposed solution and will make their infrastructures available for field tests. On its part, BlueArk Entremont will offer personalised coaching, in particular on the economic part of the project, as well as the possibility of participating free of charge in the various activities proposed (webinars, innovation workshops, etc.).
The announcement of the winners will take place at the end of January and, six months later, the winners will present the first results of their work.